Thousands of people are without power after heavy
storms
ripped through New South Wales and southern Queensland overnight.
The SES responded to at least 500 calls across NSW, while the storm system left 18,000 homes without electricity – 14,000 of them still without the lights on as of this morning.
The storm, with winds of up to 120km/hr struck everywhere from metropolitan Sydney, north to Newcastle and even Armidale, as well as Queensland's Darling Downs.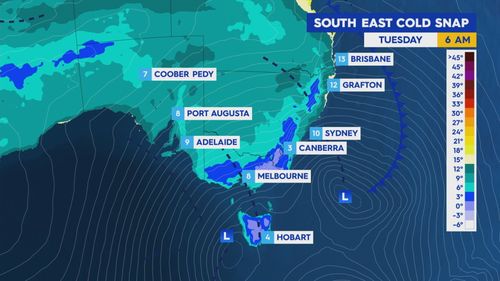 The storm system has since moved off the coast of NSW, but the cold of the polar blast will remain.
Temperatures are set to stay as low as 10C in Sydney today, with the wind chill factor making it feel even colder.
Victoria, South Australia and Queensland remain under severe weather warnings, with gale force winds of up to 90km/hr predicted.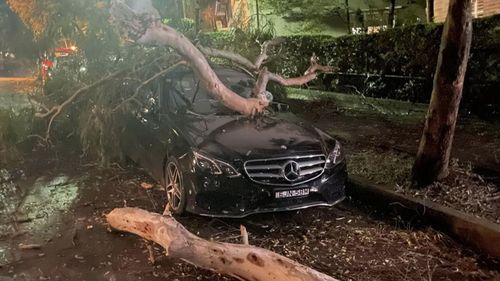 Snow has been falling on Victoria's alpine regions, with more expected down to an altitude of 600m.
Melbourne is set to shiver through another cold day with a top of 11C, after yesterday reached 11.7C – the city's coldest day since last winter.
And there are fears more power outages could be seen in south-east Queensland, with the sodden ground proving a fragile base for power poles in the face of strong winds.