A
Sydney
woman was livestreaming on TikTok when she had acid thrown in her face on a CBD street late last night.
Jenny Elhassan, 32, was standing on Dixon Street in Haymarket about 11.20pm when three masked men got out of a black Mazda SUV and threw acid in her face.
Ms Elhassan went into a nearby restaurant for help, and
police
were called.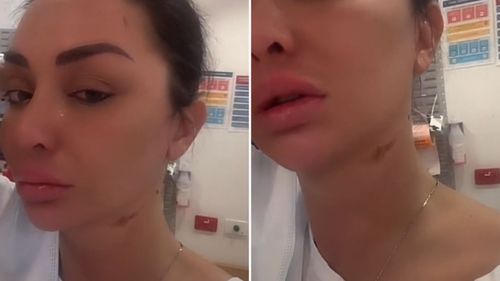 She was taken to Royal North Shore Hospital to be treated for facial injuries.
"I thought I lost my eyesight when it first happened," she said on TikTok from her hospital bed.
"I was screaming because I couldn't see.
"God saved me. I had my glasses on. Imagine I didn't have my glasses on."
Detective Acting Inspector Sean West said police are investigating whether the motive was personal or over a relationship.
"The precise motive of the attack is under investigation," he said.
"This is completely unacceptable."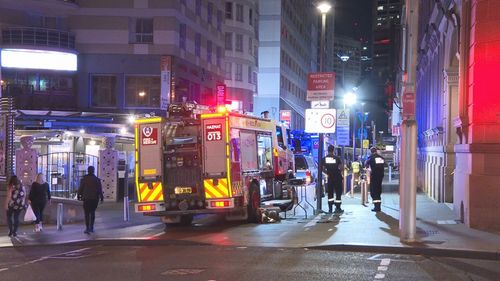 A crime scene was established and officers are investigating the incident.
Inspector West described it as a "heinous" attack.
Police believe the attack was targeted.
"We are aware of a video that's being circulated, and that's one of many lines of inquiry," Det Act Insp West said.
"We are aware and are in the process of getting our hands on that."
Ms Elhassan has been discharged from hospital.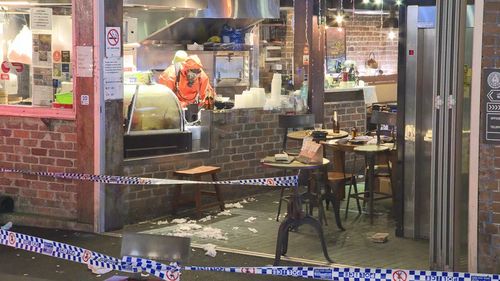 NSW Ambulance Inspector Andrew Bibby said chemical burns to the face can be life-threatening.
"When paramedics arrived, this patient was very distressed and appeared to be struggling to breathe. Her face was quite swollen as a result of the chemical substance which was also impacting her vision," he said.
"A chemical burn to any part of the body is extremely concerning, let alone to a person's face. Of all the injuries paramedics attend, burns can be the most painful and difficult to manage."
"A facial burn can also have life-changing consequences such as blindness and horrendous scarring."
The substance has not yet been identified.