A 13-year-old boy has been found by a member of the public after he spent two freezing nights missing in Melbourne.
Missing boy Lex was found this morning at a quarry on Spring Plains Road in Wyndham Vale following a desperate search to find him.
He has been taken to hospital for observation.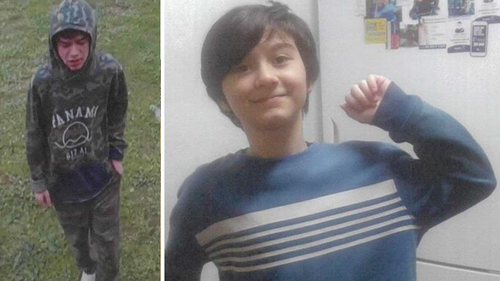 Lex had last been seen walking near Kakadu Drive in Wyndham Vale on Monday around 12.40pm.
He was last seen wearing a camouflage hooded top, camouflage pants and socks without shoes.
Melbourne has endured two bitterly cold nights this week, with this morning the coldest in nearly four years with temperatures dipping below 1 degree.
Police this morning confirmed Lex had been found safe and well.
They thanked the public for their assistance.