Cranebrook father-of-three Michael Bainbridge was riding a children's motorbike down Greygum road around 8pm last night when he collided with a car.
Meanwhile, Robert Bridges was on his way home from the gym when he saw the crash and rushed over to help.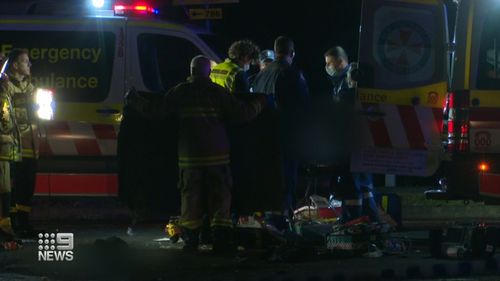 It wasn't until he pulled the burning bike out of the way that he realised the rider was his mate.
"The instinct of just trying to help my mate survive type thing clicked into place," Bridges said. 
"Yeah, it was just a bit upsetting because he's not the type of person that's a hoon who'd ride motorbikes around Cranebrook you know what I mean."
Bainbridge was airlifted to Royal North Shore hospital where he remains in a critical condition.
He has undergone surgery for a number of broken bones, swelling to the brain and burns to 25 per cent of his legs.
His family argues, that despite him not wearing a helmet, he isn't a hoon.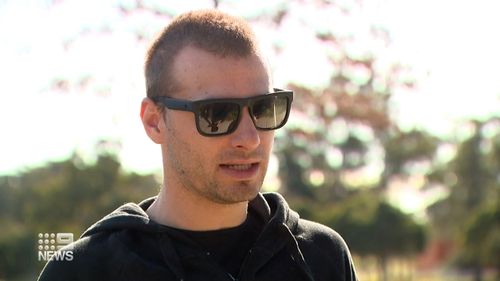 Bainbridge's father said he purchased the bike to give to his children just two days ago and was out on a test run when the crash happened.
Bridges made an impassioned plea to wear safety gear to prevent serious injuries like those his friend has suffered.
"Please wear a helmet, wear that protective gear because the result is uncanny," Bridges said.