An
Adelaide
family has been left devastated after a fire tore through their northern suburbs warehouse and factory.
More than a decade of work went up in flames, as firefighters swarmed Trigg Street, Blair Athol in the city's northern suburbs just before 6.30pm last night.
Dozens of nearby residents gathered as one explosion after another shook the street.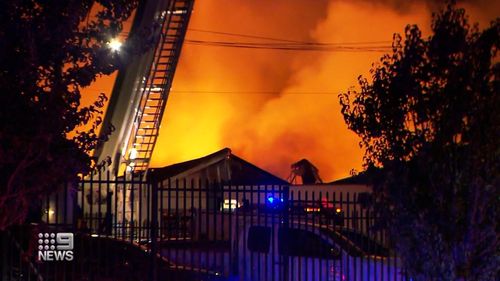 Among those watching on in shock was the businesses owner, who had been inside just half an hour earlier.
"He would have gone to try to extinguish that small fire but in minutes it could have turned big and he would have been trapped inside," the owner's brother-in-law, Rajesh Kumar, said.
Fire crews attacked the flames from the ground and in the air but their efforts were hampered by a heavy fuel load and other hidden dangers within the building.
In the light of day, the extent of the damage became clear: nothing left of Vita Foods, which imports goods from
India
and supplies retailers around the country.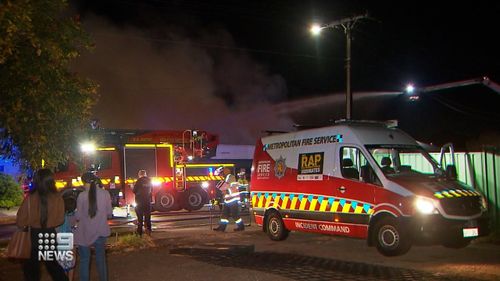 Mr Kumar said this was "such a big loss".
"It is all gone… within hours everything has collapsed," he said.
The business had been operating in the area for 13 years.
The owner will need to rebuild from the ground up, with the damage bill estimated at more than a million dollars.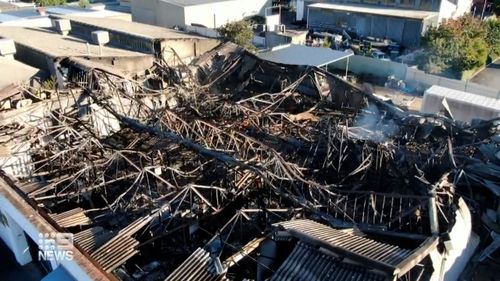 However, it is not just the building and everything inside that has been destroyed.
With no factory or stock, the owner says he can't operate and will lose revenue.
He is asking his customers to stand by him until he can rebuild.
"The financial impact is there but the mental trauma is the biggest," Mr Kumar said.
"I think it'll take ages for us to recover from that mental trauma."
Fire investigators have deemed the blaze accidental and possibly linked to an electrical fault.